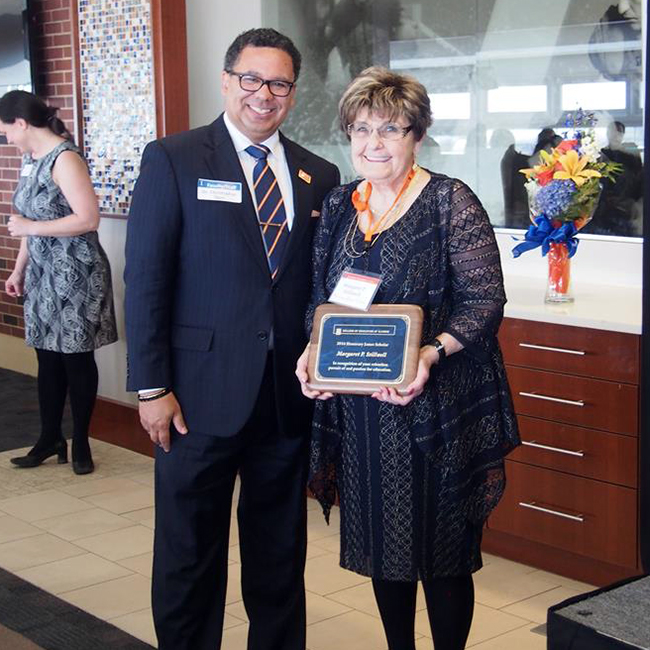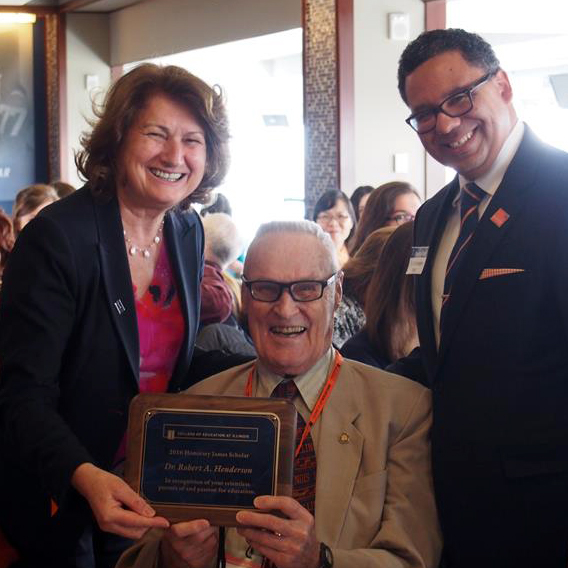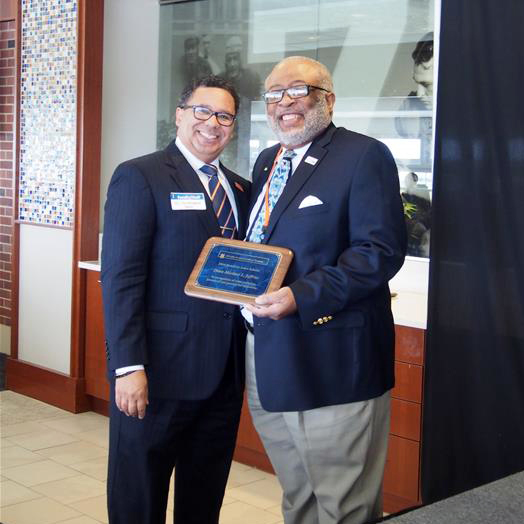 Michael Jeffries

Michael Jeffries, former Associate Dean of Students and Director of McNair Scholars and the Office of Minority Student Affairs (OMSA), has been a TRIO and Equity programs trainer since 1980. He is a catalyst for success by assisting students with strategic planning goals and student achievement plans. His contributions as a TRIO professional have been immeasurable.

Mr. Jeffries' steadfast support provides a positive difference in the quality of many students' lives.
Robert Henderson

Dr. Robert Henderson was a faculty member at Illinois for more than 40 years. He was chair of the Department of Special Education for 20 years and currently serves as professor emeritus at Illinois.

At age 17, he pledged "Semper Fidelis" to join the Marine Corp in 1943. Less than a decade later, his duties led him to one of the most pivotal engagements of the Korean War: the battle at the Chosin Reservoir.

Dr. Robert Henderson has set up a scholarship fund to support special education programs in the College of Education. The fund honors the memory of Professor Henderson's wife, June, a social worker involved for many years in child abuse/neglect investigation for the Illinois Department of Children and Family Services.
Margaret Stillwell

In 1964, Dr. Merle Karnes, University of Illinois, and Margaret Stillwell, Unit 4 Schools, submitted a grant for a Head Start program in Champaign County. In 1965, Champaign County Head Start began a summer program with Margaret Stillwell as director. Champaign centers were located in Washington, Columbia, Marquette and Gregory elementary schools.