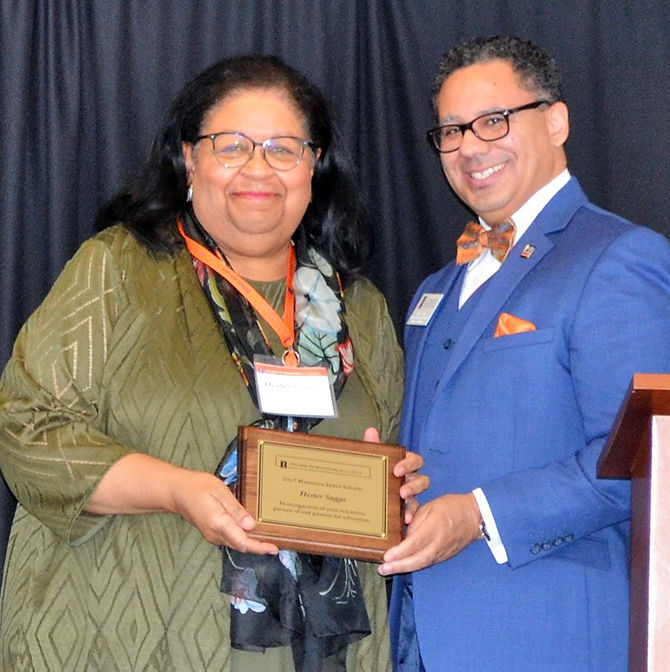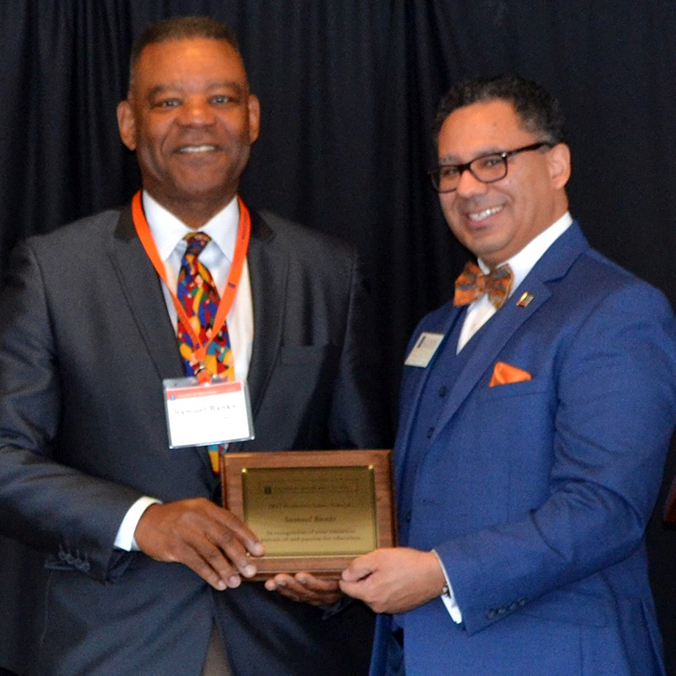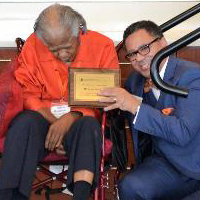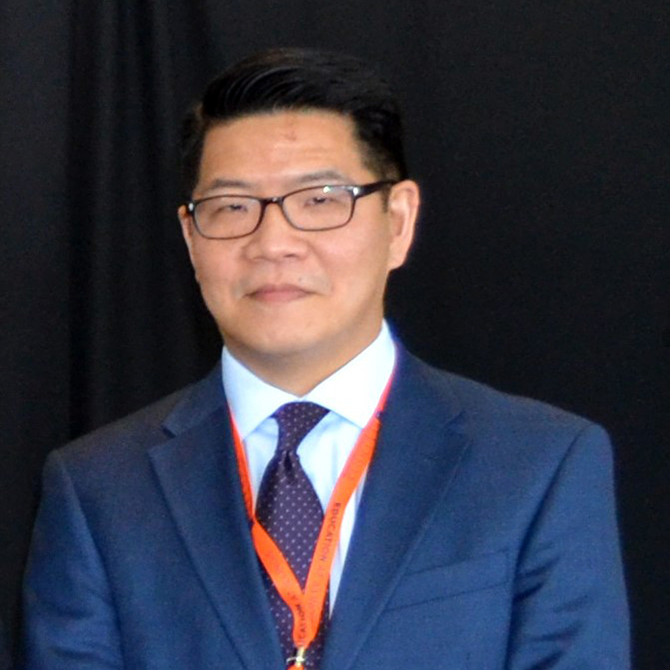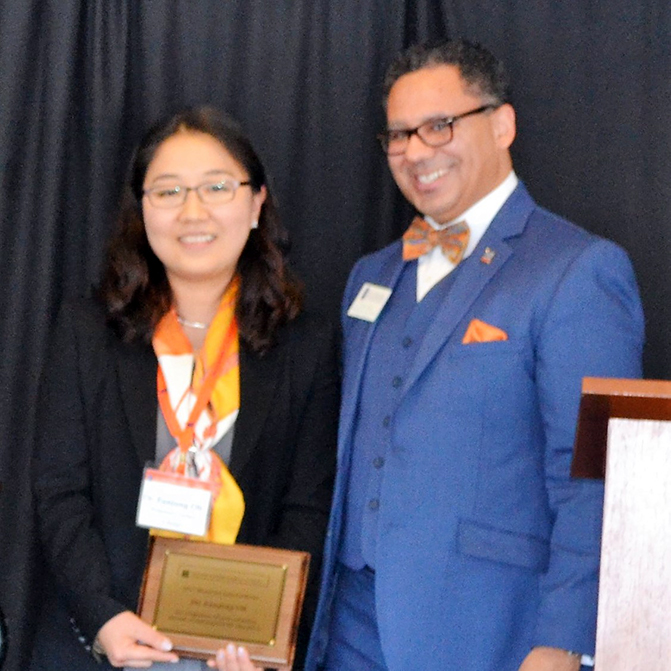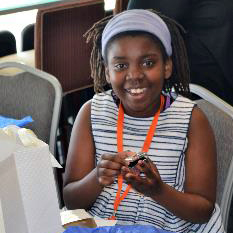 Hester Suggs

Born in April 1928, Hester Barbara Nelson Suggs led a life committed to providing exemplary education to children for well over 30 years and lifelong service to the Champaign-Urbana community. Her career as an educator was driven by her belief that all children can learn and that they deserve compassion and support in their school environment. Through her career as a teacher and principal she touched the lives of thousands of children.

In the late 1940s she served as a teacher in the Douglass Center Kindergarten Association, in the early 1950s, she concentrated on raising her family and assisting her husband with his plastering and photography businesses.

In 1961 Mrs. Suggs resumed her career as an educator, at first serving as the afternoon kindergarten teacher at Booker T. Washington School, and returning to the University of Illinois at Urbana-Champaign in 1961 to complete her bachelors degree in elementary education, graduating in 1963 (she started in 1947). Thereafter, for more than thirty years, she taught and served as principal in both the Champaign and Urbana school districts, with most her career being served where she started at Booker T. Washington Elementary School. She would remain the principal there for 22 years, retiring in 1993.

In 1988, she received the Service Recognition Award for Administrators from the Illinois Alliance for Arts in Education for her exemplary work as principal of Booker T. Washington. A year later, the Illinois Congress of Parents and Teachers recognized her with an honorary life membership in appreciation for her service to children and youth.

Other recognitions followed. In 1997, she was honored by the National Council of African-American Men, the Urban League and the Champaign County Chamber of Commerce with the Booker T. Washington Award for education. In recognition for her commitment to humanities-based education, the Champaign Urbana Schools Foundation established the Hester Suggs Endowment Fund to provide grants that expand the Arts and Humanities for children in Champaign Unit 4. And, in 2012, she was a recipient of A Living Legend award from the Champaign County Section of the National Council of Negro Women. Mrs. Suggs passed away peacefully in her home in the early morning of Sunday, October 2, 2016. Notwithstanding, her legacy of lifelong teaching and learning lives on. For seven-plus decades she has instilled in this community the belief that not only a child can learn, but that they should learn, and we should always be there for them so that they will learn.
Willeta Donaldson

Fifty years ago, in 1967, six African American residents in Urbana took it upon themselves to push for the integration of Urbana public schools. Known as the Ellis Drive Six because they all lived within four houses of each other on Ellis Drive (Willetta and Carlos Donaldson, Paul and Shirley Hursey, Jo Ann Jackson, and Evelyn Underwood) led the campaign that desegregated Urbana's public school system. Their efforts began in 1965, when Carlos Donaldson and Paul Hursey, working as mail carriers for the University of Illinois happened upon a dissertation illustrating the achievement gap of students who attended a predominantly black elementary school upon entering junior high school. Thereafter, these six individuals were determined to see African American children in Champaign receive the same education as white children. They attended school board meetings, joined the PTA, and spoke frequently in the community to raise consciousness. In 1966, the school board agreed to meet with them and hear their concerns, and thereafter made Urbana the first district statewide to institute a desegregation program. By 1968, Evelyn Underwood (one of the Ellis Drive six), would become the first African American to serve on the Urbana school board.

The College of Education is honored to recognize the Ellis Drive Six for their determination and persistence to ensure that all children have access to the best resources so that they can reach their highest potential. Being presented this recognition and award of Honorary James Scholar for Lifelong Learning is Mrs. Willeta Donaldson, one of the pioneers, who began working at the University of Illinois in 1958 (five days after graduating from Central High School in Champaign) as a Clerk-Stenographer in the Office of Admissions and Records (OAR). She retired in October 1995 as an Administrative Assistant in the Office of Admission and Records, Assistant to the Director of Admissions. She was the first African American Clerk- Stenographer 1 and Administrative Aide at the U of I, which paved the way for other minorities to achieve the same title. A former colleague said of Willeta, was always the voice of reason and wisdom and everyone respected her for that. She retired again from the university when she rejoined us, this tie working in the school of social work development office for another 7 years (42 years of service for our institution).

She has received several awards over the years. In 1982, she was recognized as the U of I Black Mom of the Year from the African American Cultural Center; in 2000, she was recognized by the Champaign branch of the NAACP for her loyal service to the community; in 2004, she was given the Pearls of Wisdom Award by the Zeta Phi Beta Sorority, Inc., in 2012, she was given the University of Illinois YWCA Leadership/Trailblazer Award; and in 2017, she received the Rev. Dr. Martin Luther King Jr. Outstanding Achievement Award as a member of the Ellis Drive 6 and their work in integrating Urbana school district 116.
Samuel Banks

Sam Banks is currently the Executive Director of the Don Moyer Boys and Girls Club in Champaign, Illinois. Prior to joining the Boys and Girls Club, he served as President and CEO of Glenwood School for Boys and Girls in the Chicago area and the Cunningham Children's Home in Urbana, Illinois; providing leadership for two of the oldest and most notable child service organizations in the State.

Mr. Banks has established an exemplary career of working with children and families and has received regional and national recognition for program development and administrative achievement. His work on behalf of youth in the Champaign/Urbana community has impacted services to at risk youth, scholarship funds to minority and low income college students, mentoring services, outreach to minority youth through scouting, establishing the Urbana Rotary, Martin Luther King Day youth program, and more. He is currently active with mentoring youth at Garden Hills Elementary School, and with youth initiatives through the Champaign County Community Coalition.

For the past twenty years, he has also served as a Division One men's basketball official and has officiated in the Big Ten, Missouri Valley and other conferences. He has worked both the NCAA and NIT post-season tournaments.
David Huang

Dr. Huang began his tenure at the University in 2007 and thanks to his background in education, material engineering and business administration, Dr. Huang has been able to offer a variety of courses on learning technologies, social media and learning for college students, innovations in e-Learning, technology for organizational change, advanced instructional design theories, and program evaluation.

He has been ranked as an excellent instructor by his students several times and his teaching-inspired research on gender divide in social media among college students is a highly-cited in the leading journals of his field.

Dr. Huang has also spearheaded several online degree and certificate development efforts since his arrival. He is now coordinating online and on-campus degree programs in Human Resource Development in his department and is currently teaching for the undergraduate Learning and Education Studies program on the topics of training and development in the workplace, project management, facilitation skills, and design of learning systems.
Grace Oh

Dr. Grace Oh is an assistant professor, also in Human Resource Development program in the Department of Education Policy, Organization and Leadership at the University of Illinois. She is currently a program coordinator for the Workplace Training and Development (WTD) concentration of Learning and Educational Studies (LES) undergraduate program. She has diverse professional experiences in higher education and corporate settings in Korea and the United States as HRD specialist, instructional designer and consultant. Her primary research interest focuses on innovating and understanding teaching and learning in online and technology-enhanced environments to facilitate meaningful learning and engagement.
Natasha Peterscross

Natasha Peterscross--known as "Nat" to her friends and family--is 12 years old and a fifth grader at the University Primary School. She is an accomplished swimmer and equestrian. She enjoys Girls on the Run and has completed two 5K races. Nat's favorite activity is cooking.

One of her ideas for the future is to run a food truck that distributes delicious meals to people without homes. Nat was featured in the Illinois News Gazette as one of 2016's "People of the Year."